USING DATA-DRIVEN KNOWLEDGE FOR PROFITABLE SOYBEAN MANAGEMENT SYSTEMS
Our objective is to develop a new online cropping system optimization decision tool for soybean farmers in the North Central Soybean Production zone.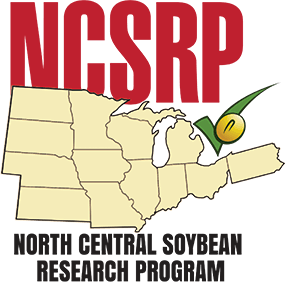 By providing your field data, you can contribute to the development of a cropping system optimization decision tool. The more data we collect, the more accurate the tool will be. Following development, the publicly-available tool will allow growers to drop a pin in a field, enter input variables, and receive crop management decision help directly and through online scouting tools such as Sporecaster and Tarspotter. The tool will provide insights for best management practices in your fields that can help increase yield and profit. Individual reports will be available along with collaborative tools to share information with other growers.
Below please find information regarding our farmer asks. The first is a link to more information regarding our web portal that will allow farmers to enter field specific management information to help feed the system. The second link is information regarding our on-farm scouting and validation research.